The Westfield FFA Cup Round of 16 draw will see the Hyundai A-League clubs placed into one pot (Pot A) and the Member Federation clubs placed into another pot (Pot B), similar to the draw for the Round of 32.
The draw will also be streamed LIVE on the official Westfield FFA Cup website www.theffacup.com.au.
12 clubs have already booked their place in the Round of 16 with the other four spots to be decided tonight.
The Round of 16 will see matches played across two nights with four matches per night. The possible match dates for the Round of 16 are 23/29/30 August.
FOX SPORTS will show one match per night in the Round of 16 LIVE while providing coverage and updates as well as LIVE streams of the non-broadcast matches.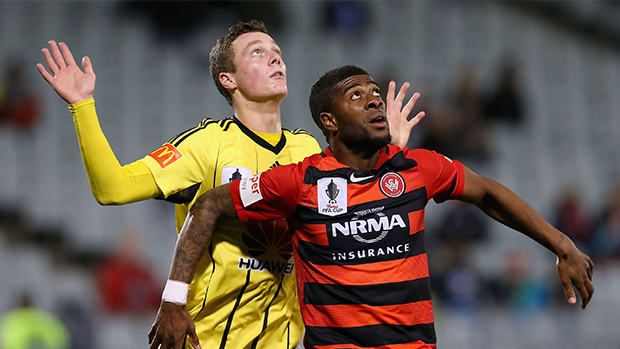 Westfield FFA Cup 2017 Round of 16 Draw
 When: Wednesday 9 August 2017
Time: At the completion of tonight's final four Round of 32 matches
Broadcast: LIVE on FOX SPORTS (Channel 505) and also streamed at www.theffacup.com.au and www.foxsports.com.au
Qualified clubs so far
Pot A (Hyundai A-League clubs)
Melbourne City FC, Sydney FC, Western Sydney Wanderers FC
Pot B (Member Federation clubs)
APIA Leichhardt Tigers (NSW), Bankstown Berries (NSW), Blacktown City (NSW), Gold Coast City (QLD), Hakoah Sydney City East (NSW), Heidelberg United (VIC), Moreton Bay United (QLD), Sorrento (WA), South Melbourne (VIC)
Clubs TBC
Adelaide United, Brisbane Roar FC, Melbourne Victory, Newcastle Jets, Bentleigh Greens (VIC), FNQ Heat (QLD), Hume City (VIC), Sydney United 58 FC (NSW)
Draw process (Two pots – Pot A & Pot B)The eight (8) fixtures for the Round of 16 will be drawn in the following order:
Pot A: 2 balls drawn out one at a time from Pot A (home then away) for the one (1) Hyundai A-League v Hyundai A-League match.
Pot B: 8 balls drawn out one at a time from Pot B (home then away) for the four (4) Member Federation v Member Federation matches.
Pot B & A: Remaining balls drawn out one at a time (home from Pot B & then away from Pot A) for the three (3) Member Federation v Hyundai A-League matches.
This article was originally published at: www.theffacup.com.au/article/details-for-westfield-ffa-cup-rd-of-16-draw/a8x5ybajt3k01he8hkw0gvsv1