Group A promises to be a clash of styles. All four nations – Mali, DR Congo, Egypt and Chad – return to the African Nations Cup to better their showing last year. 
All four enter the tournament with different strategies but with one goal,  to win.
Another thing in common in Group A is the abundance of attacking power;  from Charles William, Abba, John Roberts, Emmanuel, there is no shortage of exciting strikers to keep an eye on.   
Mali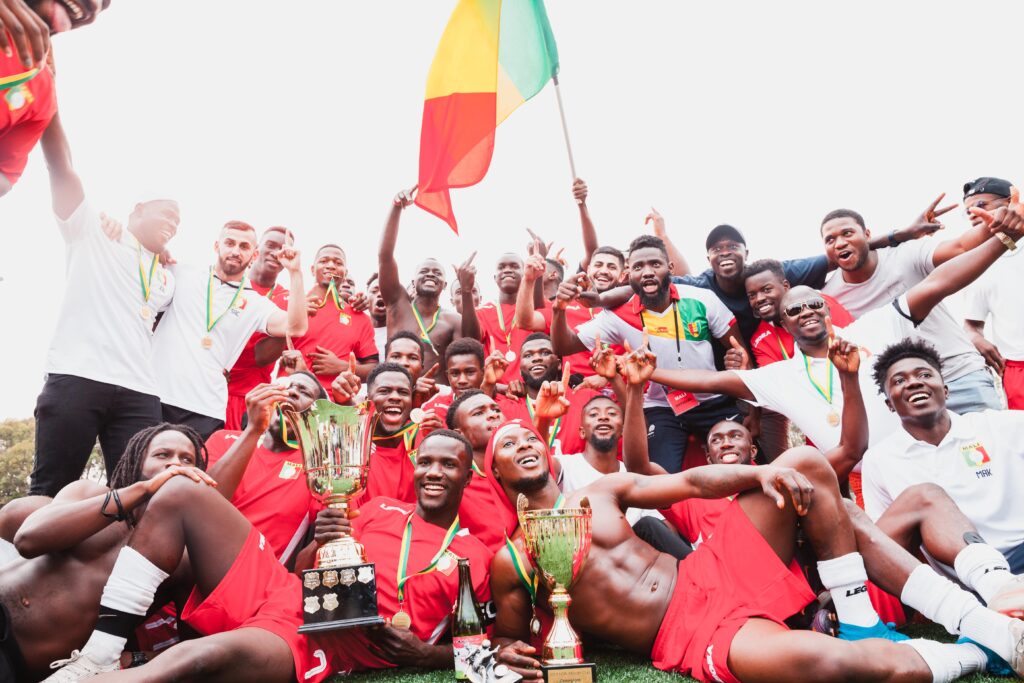 The reigning and defending champions return to the tournament for the third year. Coach Joe Nani and team captain John Roberts state that the goal for team Mali in this year's tournament is to defend their title.
" I am not hoping, I know I am going to defend…to win [and]  to retain our title again. It's going to be a pretty good run for my boys" said Nani. 
"Our goal for the team this year is to get to the semi-final and finals to defend our title. We just want to enjoy it and have fun. Hopefully, win it again" said Roberts. 
The team captain claimed that to perform well this year, they do not need to do anything different "We just have to stick to our strategies from last year and hope to win this year," said Roberts. 
DR Congo
Team Congo is one of the oldest and toughest teams in the tournament. The team is known for their pride and dedication and have returned this year with youth and experience. They won the tournament in 2018 but with an unfortunate knock out in last year's quarter-finals. 
Dani Salva, the team coach for four years, states that the team is looking to win this year's tournament,"The goal is to take the title and to raise the trophy again" said Salva.
The team captain, Clement Wacoi, also hopes that team Congo "pass quarter-finals and makes it to the finals" said Wacoi.
Strategies team Congo think will help them win the tournament is to keep focused and organized.
"To perform well we just need to remain focused, to stay humble, to respect every opponent that comes our way and to just play our best game, each game that we have," said Wacoi.
Egypt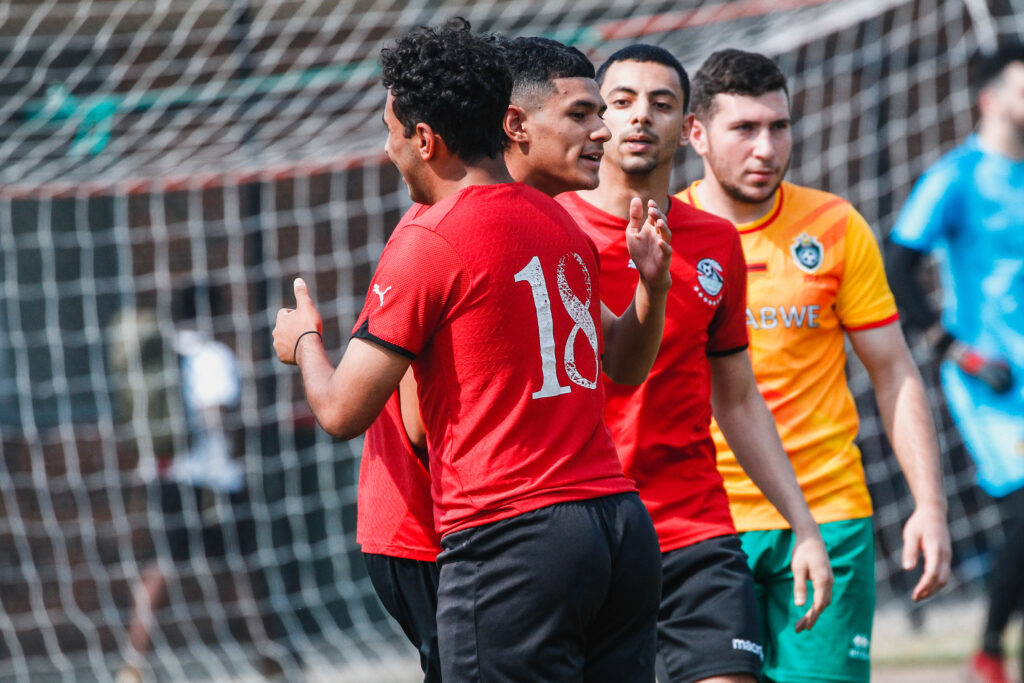 Team Egypt identify themselves as the underdogs. They have been participating in the tournament for the past two years with no success at winning the trophy. Their goal for this year's league is  to put on a good show for their supporters, community and to win. 
The team captain, Abba, confirms that "the goals for our team this year is to get out of group stages. However, as we are in a difficult group, we will take it one by one and any team that underestimates us will have a hard time"
A strategic game structure has not been identified, however team Chad is depending on passion as a drive to win the tournament. 
" My team's chances for this year is that we are coming in as an underdog. The passion that we have in our team has allowed us to bring a great structure of coaching style and to embark on a great journey for the following year. But definitely getting out of the group stages is the main challenge for us" said Abba.
Positivity and team collaboration has been identified as a strategy that will be used to perform well in the tournament.
"As long as we do that and we remain positive and confident we will remain a great team in this competition, said Abba. 
Chad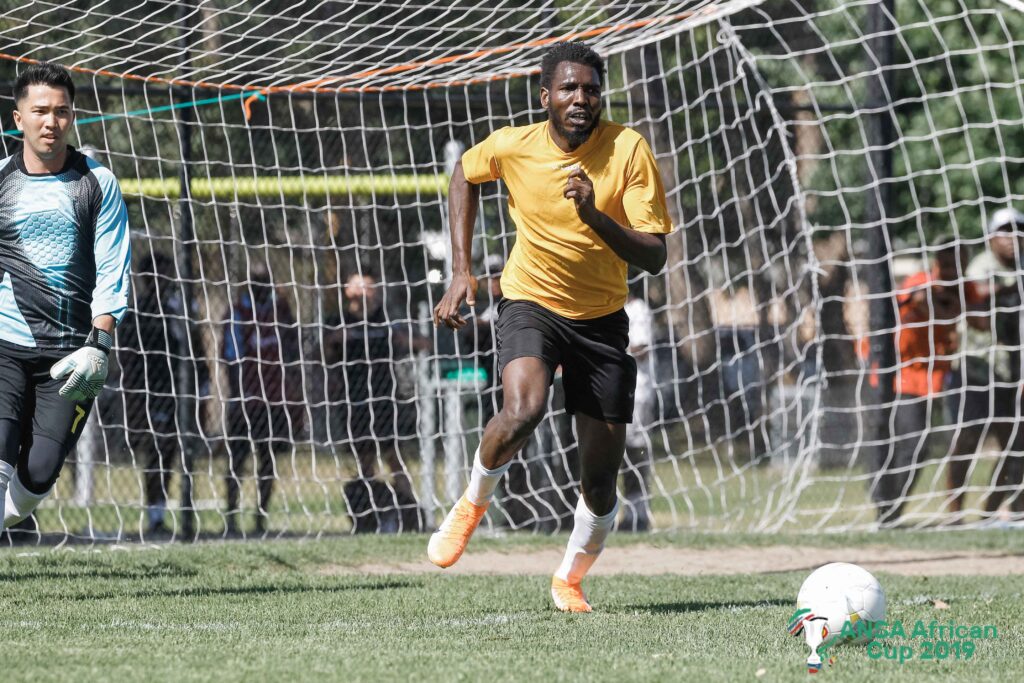 Team Chad heads into the 2020 tournament with hopes to have a shot at the trophy, even with changes to the team's formation. 
Led by Coach Steven, who has been coaching in the tournament for the past two years, team Chad are looking to build on their 2019 showing.  
Steven has a well-balanced team anchored by team captain, Emmanuel, who plays as a left-winger.  The team is also balanced with experience and youth. 
"My team is well structured and well prepared and we are looking forward to showcase a good performance and character with one spirit and hopefully get to the finals and raise the trophy", said Steven. 
The goal for team Chad is to win the trophy with a dependence on the structure as a way forward.
"My main focus is to prepare the team well, to have a good structure in the field and outside and to play good football," said Steven
For team captain, Emmanuel, consistency will lead team Chad forward for a possible win "For me, this year is to perform well as a team, and consistency. Consistency brings improvement, challenges and brings championships", said Emmanuel.